Please click here if the newsletter is not displayed correctly
Climbing into Fall with PAPNU, MAR.WIN & GOLD FISH
Product information and news straight from the source
It's been a while since our last update and we have especially exciting news to share. We have a new website, a new newsletter and new products for your company to use on the rock or in the gym.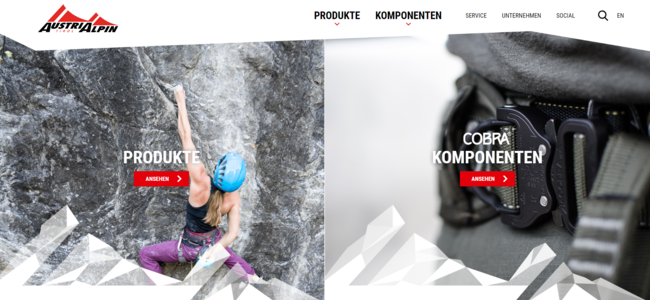 The new AUSTRIALPIN website
We've summarized the benefits for you:
A clear product presentation including technical details and downloads about each individual product, background information and important facts in "Knowledge Base" - Social Wall and Blog entries, also involving our Team Athletes, the AUSTRIALPIN story, which explains why 'Made In Austria' is so important and much more. Have fun 'flipping through' !
PAPNU Chalk Bags
Light as Paper - Strong as a Rock!
With PAPNU we are presenting a new Chalk Bag that perfectly matches function and design. PAPNU is made out of a special, tear-resistant paper, made in Austria and weighs in at a super-light 56g (without supplied waist belt). This stylish and robust Chalk Bag is waterproof, 100% vegan and can be washed at 40 °C in a washing machine. All of the raw material for this quality product comes from the EU. In stores now. RRP € 29,90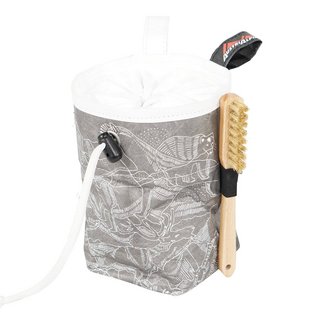 Being a perfect match: PAPNU & MAR.WIN
Chalk brush with wooden handle and natural pig bristles for bouldering and climbing. Perfect for all holds, indoor and outdoor, and all types of chalk. 100% made in Austria!
RRP € 7,90 (excl. Chalk Bag)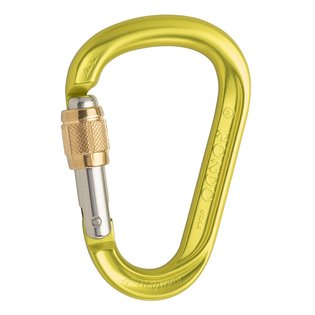 HMS RONDO screwlock with brass sleeve
Brass features an exceptionally high resistance to corrosion. Therefore HMS RONDO screwlock with BRASS SLEEVE is the ideal carabiner for all activities in water or at waterfront, like canyoning. But virtually everyone will appreciate the smooth-running screw.
RRP € 10,90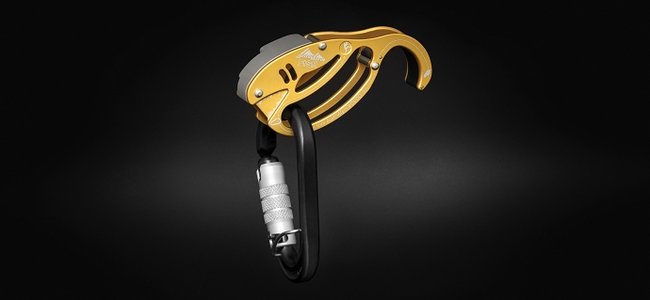 GOLD FISH autotube set
Long awaited, finally in stores!
A second, even more robust version of the well established FISH autotube adds more to the name GOLD FISH than just it's color. Just like the FISH, the newly designed GOLD FISH comes as a set: The belay device is available in eye-catching gold with the standard anodized coating. The HMS RONDO Selfie 3-way-autolock is covered with Hard CoatTM, a specialized anodized coating. Thanks to its double strength and higher base-hardness, this coating offers higher robustness and therefore a much longer lifetime - perfect for frequent use. RRP € 69,95
HMS RONDO Hard Coat
3-way-autolock selfie
In black with robust Hard CoatTM finish the HMS RONDO autolock carabiner guarantees a much longer life. You can also buy a single carabiner, for example to upgrade your original FISH autotube belay device. UVP € 21,90
GDPR
Your rights
The new Data Protection Law of the European Union (GDPR) sets new standards for the transparency and responsibility of companies which work with and process personally provided data. We are taking this opportunity to inform you about the protection of your personal data, as well as about the rights you have as regards receiving this newsletter.
The protection of your data is a matter of great importance to us. Thus, it goes without saying that the personal data which you provide us in the course of sending you this newsletter is not supplied to any third party. You can at any time make use of your right to correct (update) the data, obtain information regarding the data or delete the data. Simply send us an email with your specific request to datenschutz@austrialpin.at.
In what context, and to what extent, and for what purpose we and our business associates process the data obtained from you can be read in our Data Protection Declaration.
​​​​​​​HINWEIS für deutschsprachige Empfänger
Solltest du diesen Newsletter in deutscher statt englischer Sprache bevorzugen, bitten wir um kurze Ab- und erneute Anmeldung unter www.austrialpin.at/service/newsletter/
AUSTRIALPIN GmbH
A-6166 Fulpmes - Industriezone C 2a
T +43 5225 65248 0
F +43 5225 65248 2
office@austrialpin.at