Please click here if the newsletter is not displayed correctly
PAPNU PERFORMANCE 2.0
New stylish companions for rock and climbing gym adventures
Leaving on a high note? Nah, not in this case. Because once doesn't count right? That's why we again gave free reign to our creativity and entered round two of our PAPNU PERFORMANCE chalk bag series with the PAPNU DA VINCI and the PAPNU WALLCREEPER – same quality, but new designs!

Light as paper, strong as rock – still
True to the motto "Never change a running system" the core of the PAPNU PERFORMANCE chalk bags stays the same: These stylish and robust climbing companions made of tear-proof special paper convince with super light 56g (without waist belt), are water-resistant, 100% vegan, produced in Austria and all raw materials for this quality product come from the EU. Moreover, they can be washed easily at 40°C in the washing machine. Sounds good? We agree!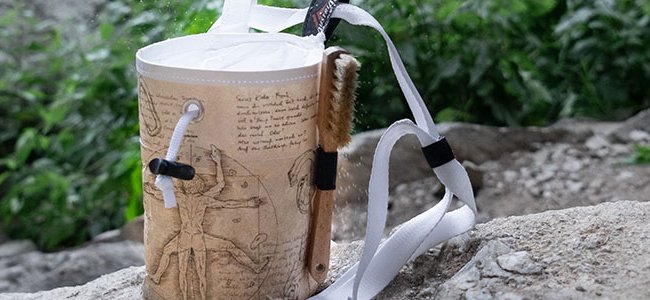 Humans - born to climb.
PAPNU DA VINCI
PAPNU DA VINCI – we definitely couldn't go without a tribute to Da Vinci's Vitruvian Man in a pretty cool climbing style with great details. After all, climbing is also art – right?!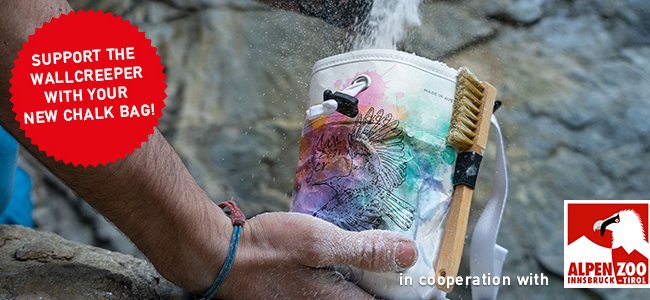 We have a bird now!
PAPNU WALLCREEPER
Because we love nature, we now officially have a bird. Yeah, really! No, not only the one on our PAPNU wallcreeper chalk bag. We adopted and sponsor the wallcreeper, the "flying alpine rose", in the Alpenzoo – by the way the only zoo that shows this special bird species. The wallcreeper's home is the alpine area, its territory are the rock faces which it approaches from the bottom and flies all the way up at an incredible speed – yes, even our passion can be found in its name. Seriously, which animal could fit AUSTRIALPIN better than the bird on our new PAPNU? When buying this chalk bag, part of the proceeds benefits the protection of the fascinating wallcreeper. A real win-win situation!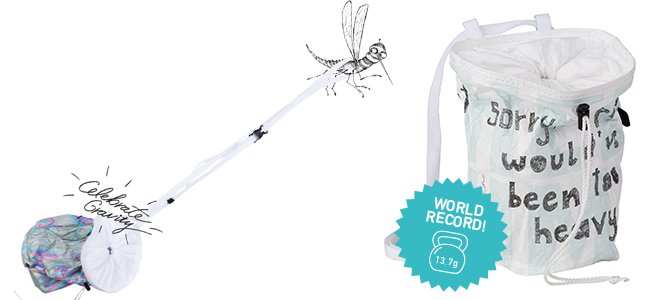 Become a world record holder
PAPNU HELI.UM – the lightest
Light. Lighter. PAPNU HELI.UM! These chalk bags are not only hip, but with only 13.7 grams (20 grams including the supplied waist belt) the absolute light weights among the chalk bags. I mean: These things weigh less than a package of chewing gum!? Made in Austria out of tear-resistant paper they combine function and design for the lightgear junkies among you. Also, the chalk bags are 100% vegan and can be washed at 40 degrees celsius in the washing machine. All raw materials for this quality product come from the EU. PAPNU HELI.UM Chalkbag: Are you still climbing or already flying?
AUSTRIALPIN GmbH
A 6166 Fulpmes - Industriezone C 2a
Tel. +43 (0) 5225/65248 0
Fax +43 (0) 5225/65248 2
office@austrialpin.at