Please click here if the newsletter is not displayed correctly
Ice, ice baby!
Put our K.ICE.R to the test!
After a long summer and a lot of climbing action, the long-awaited winter finally arrived. And because the cold season doesn't only mean anticipation for Christmas, but also an increasing motivation for the upcoming ice climbing season, we of course perfectly prepared for the ice freaks among you – and equipped our ice test centers with the K.ICE.R ice tool! Forget the Christmas cookies: Ready for the ice, set, go! As of now, you can test the K.ICE.R until the picks get hot and the arms are burning! Motivated? Find out which stores, ice parks and ice towers offer our K.ICE.R rental here!
No Christmas present yet?
Different year, same problem: Christmas is just around the corner and you have no clue what to get for your beloved ones. No need to panic! For all indecisive, spontaneous, idealess souls and last-minute shoppers among you, we have some awesome present inspirations which will surely make your climbing friends, partners or family members smile under the Christmas tree.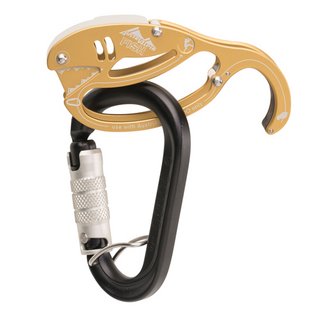 GOLD FISH Autotube Set
The new pet for the best climbing friend
How about a GOLD FISH instead of a cat or a puppy this year? Our GOLD FISH is not meant to live in a fish tank, but is for sure more interesting than its wet name twin. Being an autotube belay device for single ropes, the GOLD FISH comes with an additional dorsal lever which provides for a special handling comfort. With its unrivaled 68 g it is perfectly suitable for ropes with a diameter of 8-11 mm. In case of a fall, this belay device blocks autonomously. The HMS RONDO 3-way autolock with "SELFIE" was covered with Hard Coat. Thanks to its double strength and higher base hardness, this special anodized coating offers very high resistance and a therefore a much longer lifetime. Perfect for frequent use – without having a mess at home. ;)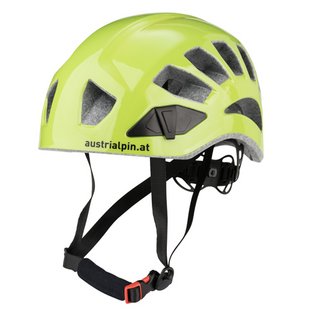 HEL.MUT Light Climbing Helmet
For hard times
Have you ever been hit on the head by a falling piano? No? We neither! If you still want to get your beloved ones or yourself more safety for Christmas, then the HELM.UT is definitely the right present for you. Our HELM.UT is a light helmet which convinces with a comfortable fit and large openings for excellent ventilation. Due to the in-mold manufacturing process, the shell and hard foam are permanently connected, so your clever head is perfectly protected. HELM.UT is the perfect Christmas present for all responsible people out there – or the ones who want to become it. Because you never know what's coming from above. Right?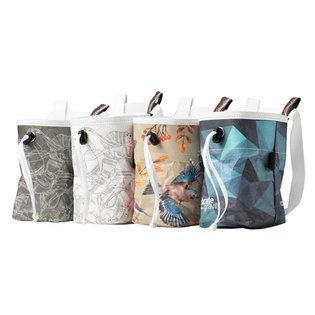 PAPNU Chalk Bags
A present made of paper? Why not!
No, don't worry, we don't mean something home-made (even though this would be pretty cool, too). We are talking about our PAPNU chalk bags which perfectly match function and design. The stylish chalk bags made of tear-resistant special paper are produced in Austria and convince with their super light 56 g (without supplied waist belt) and special resistance. Also, they are water-resistant, 100% vegan and can be machine-washed at 40°C. Sounds good? It is – big promise!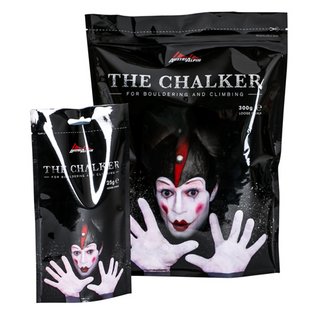 CHALKER Loose Chalk
Surrogate snow for the Christmas tree
No white Christmas again? No reason to feel bad, we have a great solution to this problem! How about the AUSTRIALPIN Chalker? This chalk is super fine, loose and dry magnesium carbonate – perfect for climbing in the climbing hall or on rock. The resealable bag thereby prevents a messy disaster at your next climbing or bouldering session. Oook, we admit it: Maybe our Chalker can't bring you snow for Christmas, however, it does bring a lot of good grip!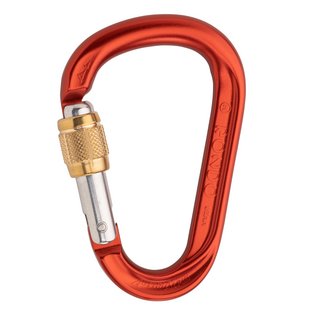 HMS RONDO screwlock with brass sleeve
The allrounder
The HMS RONDO is an absolute allrounder – it's so good, you could also use it for your Christmas tree instead of your casual Christmas decoration (just sayin' ;)). Being an HMS carabiner, the RONDO combines simple handling and tangible safety. The round profile of the carabiner's upper body prevents the build-up of sharp edges due to rope friction and allows a fluid rope management. The HMS RONDO is a screwlock carabiner with smooth-running, corrosion-resistant brass sleeve and thanks to a special milling at the thread, the screwlock has a unique self-cleaning process. Simply a "must" vor every climber and the perfect present for a lot of joy under the Christmas tree – even available in Christmassy red. ;)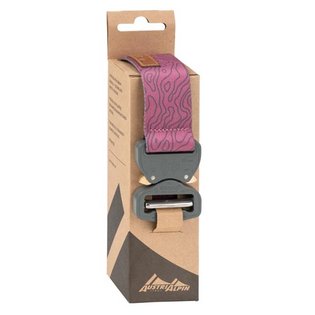 COBRA® 38 Textile Belt, purple
A belt for all cases!
Already held 18 kN? Helped resupply a space station? Broken world records in the stratosphere? No stranger to the spotlight in Hollywood? Sounds cool, right? The COBRA® Quick Release, the world's strongest and safest buckle, takes on important roles in places you wouldn't expect – also as an awesome present for Christmas! The COBRA® PRO STYLE buckle with HPC (High Performance Coating), proudly developed, designed, and manufactured in Tirol, is now available as a fashion accessory on a high-end textile belt with topo design and high-quality leather patches. A belt for every occasion: No matter if doing sports during the Christmas holidays or having a family dinner – this belt rocks!
AUSTRIALPIN GmbH
6166 Fulpmes - Industriezone C 2a
AUSTRIA
Tel. +43 (0) 5225/65248 0
Fax +43 (0) 5225/65248 2
office@austrialpin.at